Low Price Auto Glass in Merced offers a wide range of services to meet the needs of our clients. From windshield repair or replacement to replacing the glass on your side view mirrors, Low Price Auto Glass has you covered. Need us to bill your insurance directly? We can do that. Here's a complete list of services performed by Low Price Auto Glass.
Mobile Service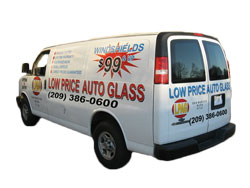 Need us to come to you? No problem! Low Price Auto Glass has same day mobile service with the same low price guarantee. Simply call us at (209) 386-0600 or fill out this auto glass repair/replacement form with the year, make, model, body style, and the type of glass that needs to be changed and we'll call you back to set the appointment. Your convenience is the top priority at Low Price Auto Glass in Merced.
Chip Repair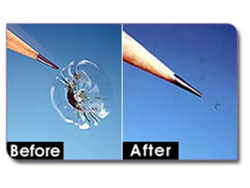 It happens. Another vehicle kicks up a rock and it chips your windshield. Don't worry. If you call Low Price Auto Glass in Merced we can fix the chip so it's almost like it never happened. It's imperative that you fix the chip quickly. An unfixed chip in your windshield will eventually spread forcing you to replace the whole thing. Save a few bucks and call Low Price Auto Glass as soon as it happens.
Power Window Repair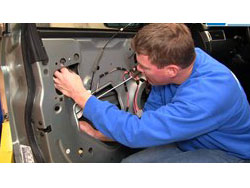 If your power window is no longer working it's probably because the regulator broken, stuck, off the track or simply moving too slow. If your window has completely fallen to the bottom of the door you run the risk of intrusion and/or exposure to the elements like wind, rain, cold, heat, dirt and debris. Don't ignore the problem. Call Low Price Auto Glass in Merced and let the experts with almost 15 years of experience get your window back on track.
Sunroof Repair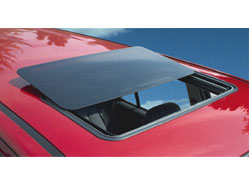 Is your sun roof or moon roof leaking water? Maybe it has a small air leak causing an annoying whistling everywhere you go. Whether you have a water leak, air leak or even if your sunroof is completely broken and needs to be repaired the professionals at Low Price Auto Glass in Merced can fix that aggravating problem in no time flat. Call us today for a free estimate.
Side View Mirror Repair
Sometimes the side view mirror on your car is broken and needs to be replaced but other times it may just be the glass. Do you have to replace the whole unit if just the glass is broke? No! Save the cash and replace the glass. Low Price Auto Glass in Merced can remove the broken side view mirror and replace it with a new one saving you money and lots of time and headache. Call the authority in auto glass repair and replacement. Call Low Price Auto Glass.
Direct Insurance Billing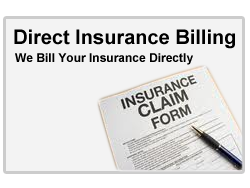 In addition to the quality service offered at Low Price Auto Glass in Merced we also offer direct billing to your insurance company for your convenience. That means we bill your insurance directly so you can keep your money in your pocket. With same day service, the lowest price guaranteed and direct insurance billing why would you use anyone else for your auto glass repair?